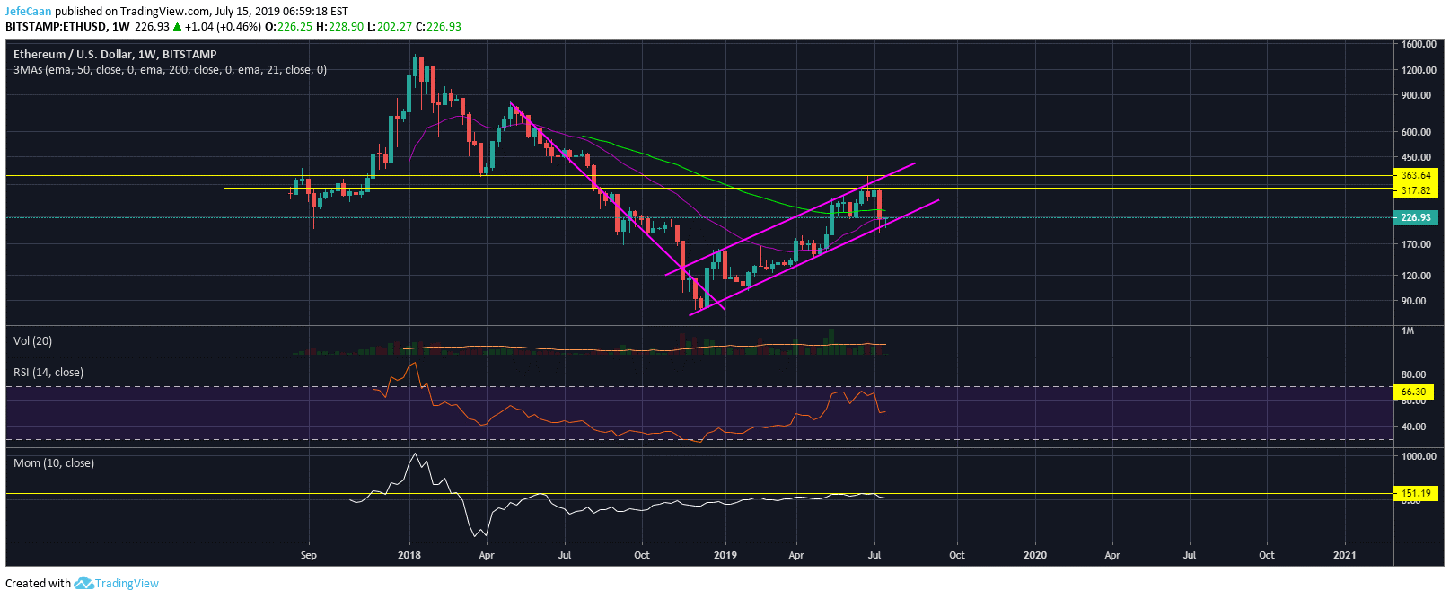 Ethereum / Breaking News / Analytics
Ethereum (ETH) declined below the 50 Week EMA and ended up closing just above the 21 Week EMA. The price is currently below the 21 Week EMA but we expect it to climb back above it sometime soon as the price could still trade within the large bear flag seen on the chart. This bear flag is the catalyst that will bring the price down to a new yearly low after we see a break below the ascending channel. RSI for ETH/USD shows that the price has topped out on the weekly time frame but that's not all. If we take a look at the momentum indicator, we can see that it has just retraced after facing rejection at the top and has now turned bearish. This bearish momentum might see the price decline all the way towards till the end of the year and most likely until June, 2020.

Heavy drawdown in altcoins during the recent past has proved that this is one of the worst times in history to be in altcoins. Bitcoin (BTC) dominance is going up and it is likely to keep on shooting up. We mentioned in some of our analyses that when the market takes a turn for the downside, a lot of these altcoins are going to break key support levels against Bitcoin (BTC). That is exactly what has happened now and ETH/BTC has blown key support levels and is practically in free fall now. When Bitcoin (BTC) begins its fall towards $3,000 and ultimately below it, altcoins will get crushed badly. There is still time to get out of altcoins like Ethereum (ETH) but a lot of people are not going to heed the warnings.