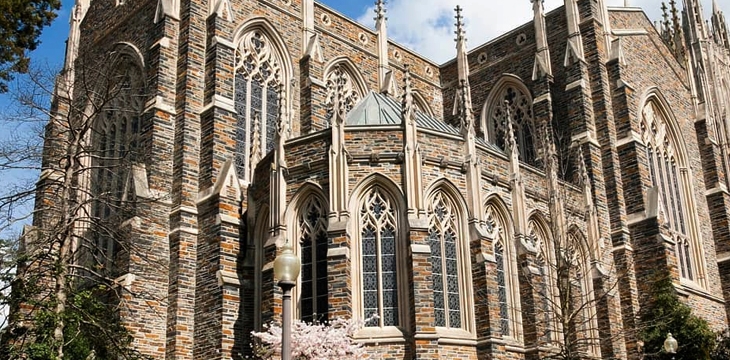 Duke University has partnered up with Citizens Reserve to help students get knowledge and build interest in blockchain technology.
Citizens Reserve, a firm led by a team of former Deloitte blockchain employees will jointly create a new incubation lab on Duke campus. This lab is aimed at proving students, a space to work on real blockchain projects. The lab could also be used to host blockchain focused vents. 
Reportedly, Citizen Reserve will also support Duke University in putting together a curriculum on blockchain technology. The new partnership is also expected to connect students with blockchain experts and help them find jobs in the industry after their graduation.
While speaking to CoinDesk, Yonathan Lapchik, Duke alumni and chief innovation officer at Citizens Reserve stated:
 "As a Duke MBA alumnus, I am excited to spearhead this program and help the next generation of blockchain advocates and leaders succeed. Many industries, including finance, supply chain, and healthcare, are already exploring the potential of blockchain technology, so it is more important than ever to provide students with the tools needed to develop the skills, connections, and knowledge employers will seek from tomorrow's workforce."
Last September, Citizens Reserve launched SUKU, a supply chain platform that integrated both Ethereum and Quorum blockchains. According to the announcement, students participating in the new program will use this platform for their various projects. Citizen Reserve further explained that the lab already has many of the tools, such as mining rigs, that students will use to explore and learn from the blockchain industry.
Campbell Harvey, a finance professor with Duke University's Fuqua School of Business, will serve as the programs' faculty advisory. Harvey has expressed excitement to be involved with the new project.