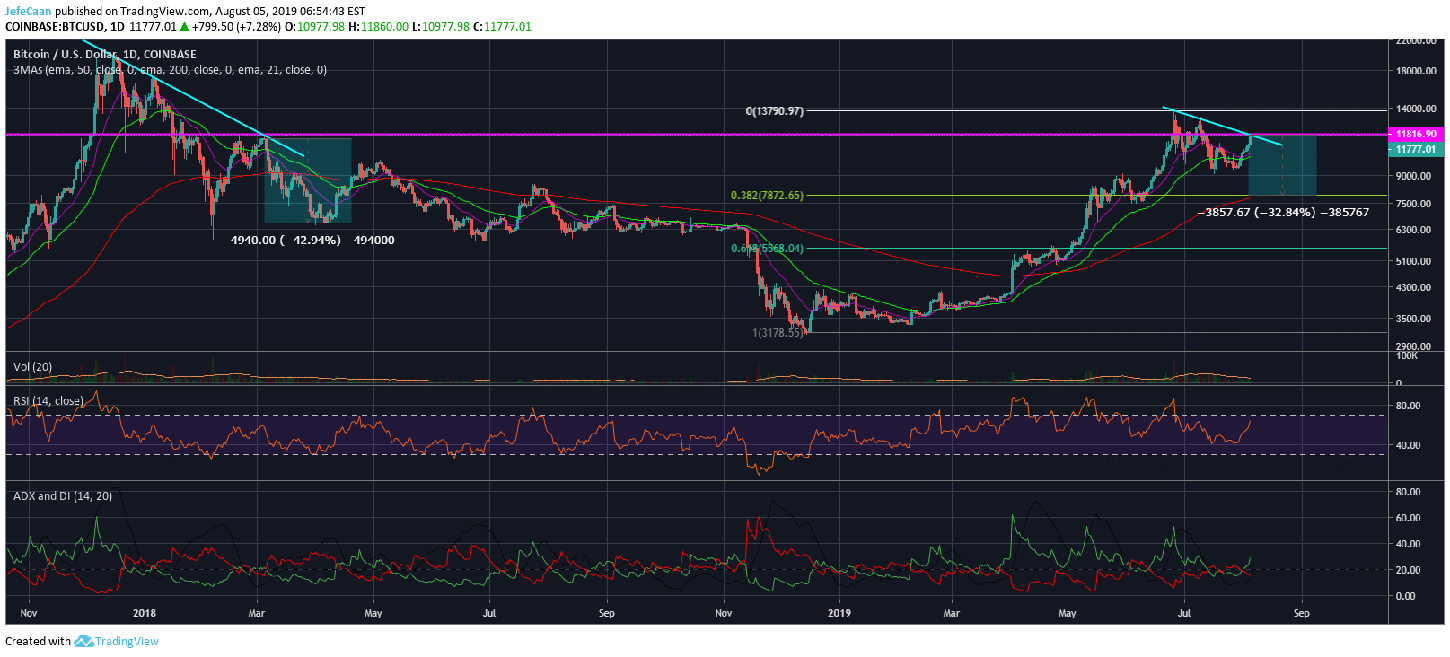 Breaking News / Bitcoin / Analytics
Bitcoin (BTC) has rallied significantly in the past 24 hours and has now run into an important resistance zone around $11,816. This is the level that served as the point of rejection during the bear trend of early 2018. We saw it lead to a 43% decline in BTC/USD just after it had topped out for the third time. We have a very similar situation here as Bitcoin (BTC) has topped out for the third time here as well and interestingly enough, it is at the same level that it topped out for the third time during early 2018. Does this mean that the price could fall 43% from here? It is possible, yes but this time we expect a decline to the 38.2% fib extension level which would correspond to a price of $7,872 and a correction of around 33%.

This whole move to the upside for BTC/USD as well as the rest of the cryptocurrencies was about revisiting a resistance. So far, Bitcoin (BTC) has faced a strong rejection at this level but we will have confirmation at the end of the day. Bitcoin (BTC) is still trading above the 50 day EMA which is a short term bullish indicator but the big picture remains unchanged and Bitcoin (BTC) is highly likely to fall aggressively in the weeks and months ahead. If we take a look at Crypto Twitter, we can see that a lot of traders are very optimistic again all of a sudden. That is never a good sign because most of the time we see it followed by a sharp decline as the whales dump on most of these overly excited bulls.